You spend those sunny days slathering your little ones in factor 50, constantly putting sunhats back on their heads. I am yet to meet a Mother who isn't well aware of the potential dangers of sun exposure, but while we all wear our shades religiously it isn't that often that you see a child casually rocking their own pair of stylish kids sunglasses. Studies show it is vital to keep young eyes protected – up to 80% of exposure to the sun's rays takes place before the age of 18! We have rounded up the top five most stylish and efficient sunglasses for the small people in your life.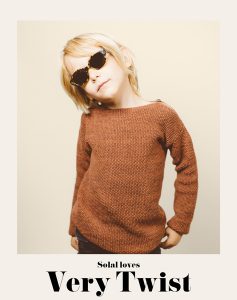 Very French Gangsters is a super stylish Parisian brand focusing on prescription eye wear for mini hipsters aged between three and ten years old. Very cleverly crafted the design of each pair makes no compromise between comfort and fashion. With the brand designing glasses as well as
stylish kids sunglasses
, we have no doubt that there have been a fair few kids fibbing at the opticians to get their hands on a prescription. Slightly more expensive than a lot of other eye wear brands but well worth the price tag. The websites e-shop is currently down but don't let that put you off – have a peep
here
to snap some up. Currently on sale too!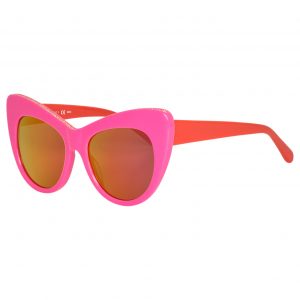 It is no secret that anything that Stella McCartney designs Ray & Robin will #LOVE! These Hot Pink Cat Eye sunnies are almost too good to be true. With a
Mum sized pair
also available you and your mini me can be the most stylish duo in town.
As with all of Stella McCartney's products an element of environmental consciousness has been incorporated into the design. Half of the materials used to make the children's sunglasses collection are recycled metal.
They don't come cheap, but when you are saving the environment and dressing to impress who cares! Click
here
to buy a discounted pair before they all go.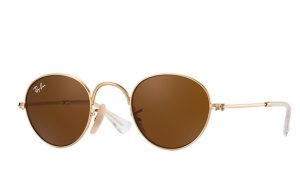 The Classics
No
stylish kids sunglasses
post would be complete without a bit of
Ray-Ban
action. Boasting a range of styles specially designed for little faces that are as cool as the adults collections a parent can't go wrong.
This pair
are our favourites – available in sizes for children aged four to ten years old and costing a respectable £58.00. Round style sunnies are the undisputed style of Summer 2016 and this is the first year that Ray-Ban has offered this classic style in a junior size.
One of the most effective lenses you can find, eliminating 100% of UV rays. A perfect way to keep your little rock n' rollers safe as well as cool.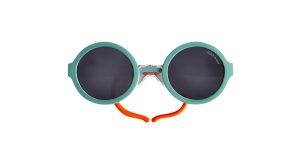 Award winning kids brand Zoobug adds a stylish touch to any summer outfit whilst offering 100% UV protection. Designed by eye surgeon Dr. Julie Diem Le in 2006, Zoobug has been at the forefront of beautiful and protective eye wear for children ever since. Zoobug won us over not only by looking great but due to their work with eye charity
Orbis.
They donate sunglasses and glasses to disadvantaged children all over the world. Now that is something that we can get on board with!
We love the handmade round sunnies. (Especially stylish in
pistachio
) All sunglasses have been through a rigorous design process – crafted to fit securely and comfortably. Even suitable for younger babies, made with extra robust arms and hinges suitable for the flying lessons from the buggy.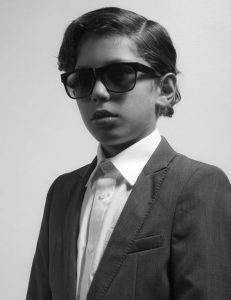 Oliver Goldsmith has been a family-run business specialising in eye wear for over ninety years. OG was one of the first designers to cool-ify sunglasses. The first sunglasses designer to work alongside fashion houses and to appear in Vogue. With that credibility, and such strong craftsmanship a pair of OG mini's is the must have for every true little fashionista.
There is currently just one collection of OG sunglasses for children (aged 4-14) They are exact replicas of some of OGs most iconic styles. If it ain't broke!
Our faves have got to be the
MINI Glyn's
in Candy Floss. Named after the ol'boy who had worked in the OG workshop for over thirty years before retiring. Hailed as one of the best craftsmen OG ever had this was the pair of sunglasses he designed.
READ MORE
[advps-slideshow optset="3″ exclude-current="1″]