We've rounded up the very best selection of nursery furniture here at Ray & Robin.  Contemporary, traditional and vintage, we've got all bases covered.  Style and substance are very important to us, so you can read on and rest assured that all items are impeccably well made as well as gorgeous. Happy shopping!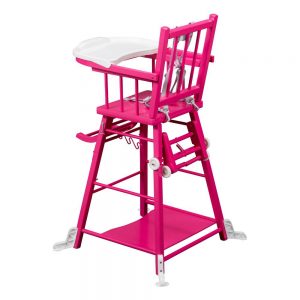 Made in France, Combelle's high chairs have been welcome additions to nurseries for almost 100 years.  Combelle is a family business with the third generation of Combelle's currently ensuring that the same craftsmanship that they have always been known for is still very much a huge part of the brands essence.  Each item is made with 100% solid beech wood from trees that are over eighty years old!  We love this
bright pink high chair
.  A perfect blend of traditional design and modernity.  Guaranteed to add a touch of pizzazz to any
nursery
.  Available in other colours for those who fancy a softer approach, or personalised for a special touch.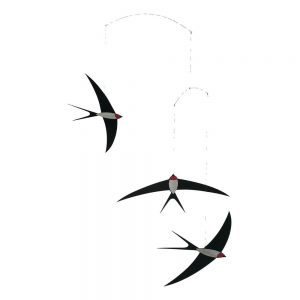 In 1953 Christian Flensted made his first mobile to celebrate the christening of his daughter – He cut out three storks, mounted them in two straws, and the first Flensted Mobile was made.  After sixty years the Flensted mobiles are still designed and made in Funen, Denmark – the island of Hans Christian Anderson.  Beautifully created with wonderful traditional designs for kids bound to add a special touch to any
nursery
.  We love the
five flying swallows
mobile ourselves but there are many great, quirky designs to be bought, hot air balloons, sailing boats and some super cute happy frogs for example.