Here at Ray & Robin we love an excuse for a party, so with the festive season looming we have been on the hunt for beautiful party wear for some time now.  Ensure your little ones are the best dressed party guests this season with our selection of the best party wear below!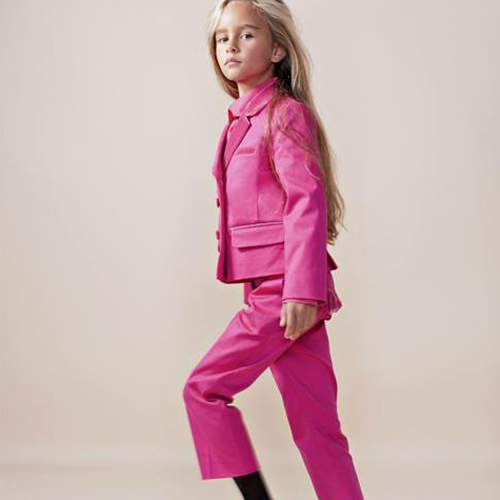 What is cuter than seeing a child rocking a trend?  A child rocking a trend in an outfit you would actually wear yourself!  I mean, how cool is
this two piece suit
from Shan & Toad?  Matchy-matchy is a look we have been down with for a while now and what's not to love with this look?  Velvet and hot pink! Yes please.  At Ray & Robin we are all for little girls having an alternative to dresses for the party season.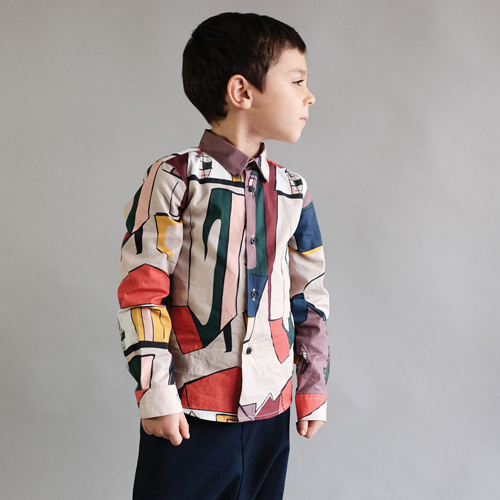 Boyswear can tend to be a bit more tame than girls
party wear
so what a pleasant surprise to see these fabulous shirts in Wolf & Rita's
The Lost Notebook Collection
.  We LOVE the
Roberto Houses shirt
, funky and fun and definitely not playing it safe, this is one for the cool boys.
Wolf & Rita's garments are lovingly made in Portugal and each collection tells a beautiful story.  The Lost Notebook was discovered at the beginning of the twentieth century in a flea market in Paris.  The popular sketches were drawn by an unknown artist.  They were the main inspiration for the AW16/17 collection.
Nothing says PARTY more than bright colours and wild prints.  Look no further than No Added Sugar's new collection for an outfit that will have your child feeling like the belle of the ball.  To the left you can see Ray & Robin's Deeanna modelling the wonderful Florence Look which you can shop
here
.  If the dress is a little over budget (£89.00) but you have fallen in love with the print, no fear!  You can buy the fabulous head band for a smidgen of the price
here
.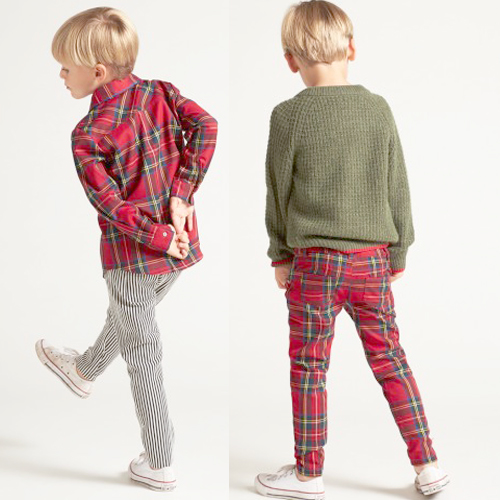 Another show stopping matching outfit.  Not for the faint hearted, but then how many 8 year old boys are?  Wild and Gorgeous have nailed the casual yet oh so cool
party wear
for boys with their new range.  If you do think double tartan is a bit too OTT of course you can buy the trousers and the shirt separately
here
and
here
.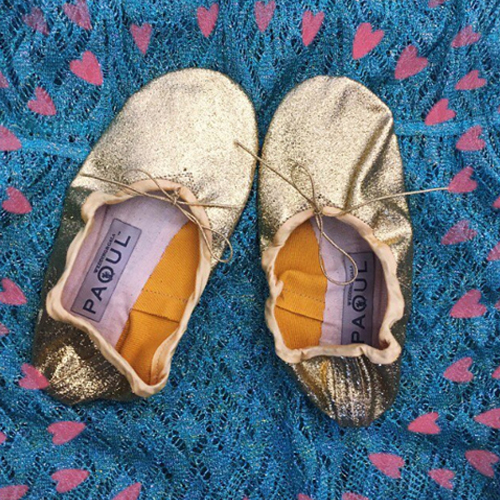 Are these ballerina flats even real?  They are what every girly girls dreams are made of!  The only place to shop for dance shoes is
Paoul's
.  Beautifully made, and as seen in
Vogue Bambini,
a pair of these glittery pumps would transform any outfit into
party wear
.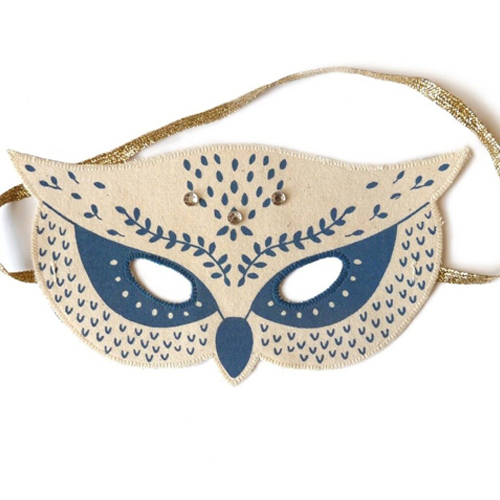 One of the beauties of being young is the complete freedom to wear whatever you want, whenever you want.  With no reason.  Sadly, long gone are the days where I could stroll into M&S wearing a glittery crown and a Batman onesie.  Our children still have that pleasure so lets turn a blind eye when they come downstairs wearing everything yellow that they, and you own.  Or when they decide that yes, popping to Starbucks is the perfect opportunity to debut their sequinned dressing gown.  Yawn to the jeans and t-shirt crew.  Woodstock fully embraces and celebrates children's creativity.  Check them out for animal ears, moons and stars, pom poms and crowns.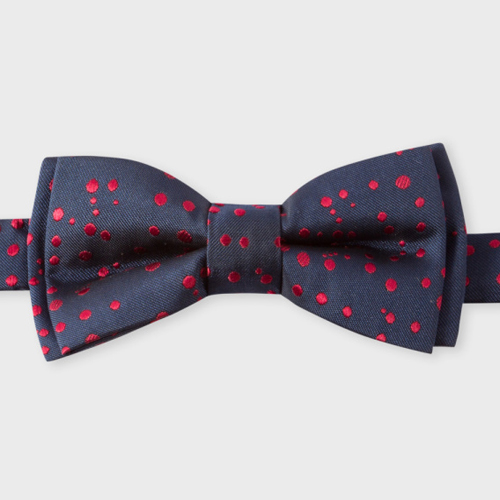 The whole suave vibe is just too cute when it comes to boys
party wear
.  Paul Smith junior have nailed the boys smart casual look.  Staying true to their typically British style, the Paul Smith Junior collection is similar to the adult range with mini me signature stripes, playful prints and tailored suits, just like dad's.  
This navy 'Marron' bow tie
features a dark red 'spot' jacquard and is made from a smooth twill cloth with an adjustable buckle and easy fastening clasp.
READ MORE
[advps-slideshow optset="3″ exclude-current="1″]